We here at England Furniture are glad to see some people interested in how we do business to stay above our competitors. This site, along with others that share the England Furniture story, have allowed us to receive thousands of visitors. Enjoy your visit!
Introducing the New Coil-Enhanced Foam Cushion from England Furniture
England Furniture is proud to present their latest ground-breaking technology- a coil-enhanced foam cushion. This cushion features 9 spring coils embedded in the foam core of the cushion, with two 24 lb. foam sections attached to the top and bottom of the core section. This technology combines the luxury comfort of a regular foam cushion with the support and durability of steel coils. Each cushion has 9 steel coils at the center, which means a minimum of 27 coils per sofa.
England Furniture is happy to give their customers choices in their furniture products. We want the customer to be happy and to have furniture that will fit their needs. The coil-enhanced cushion can withstand the wear and tear of children and everyday life while still providing a comfortable place to sit, but if comfort is all you desire, we have cushions for that as well.
"The Olenator" and the Fabric Testing Machine at England Furniture
Watch this video exploring how England Furniture goes above and beyond industry standard tests. England Furniture Company implements their own tests to give you fabrics that are durable enough to survive every family!
Fabric Introductions Undergo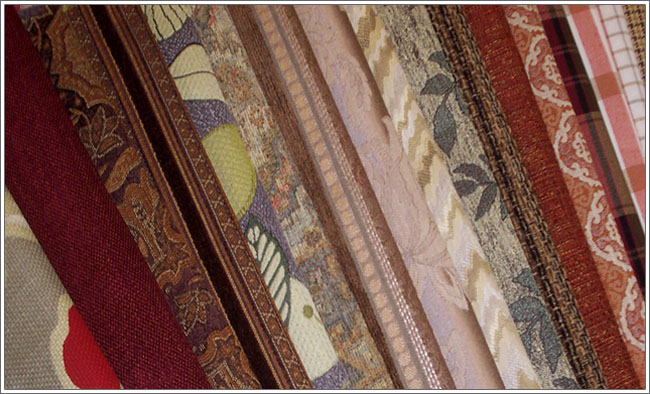 Fabric introductions undergo 10 areas of evaluation to insure standards of quality, strength, and durability are achieved before approval as a product cover fabric.
Areas of Evaluation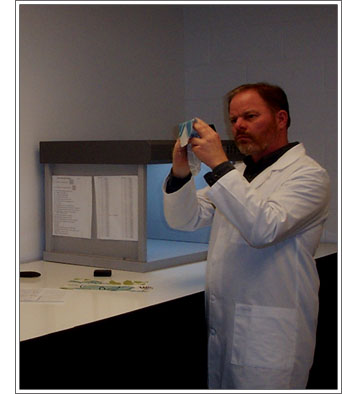 •Abrasion Resistance
•Tear Strength
•Seam Strength and Integrity
•Elongation
•Yarn Ravel and Deterioration
•Nap Durability and Pile Loss
•Backing Performance
•Fiber Migration
•Colorfastness
•Symmetry and Mirroring
Meeting the Need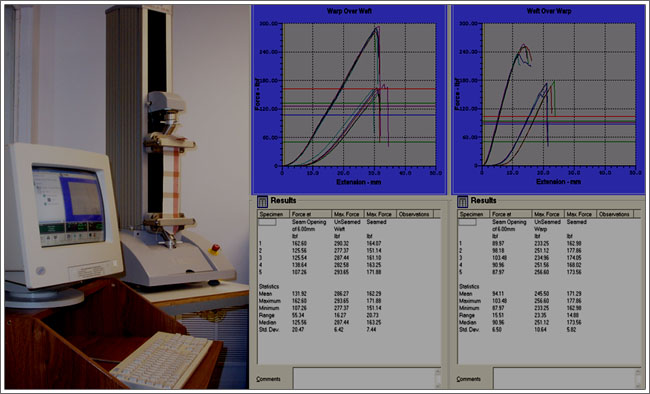 Beyond test results to validate compliance with industry standards and guidelines, each England Furniture fabric introduction is further evaluated for performance in relation to in home use and customer expectations.
Taking the Extra Effort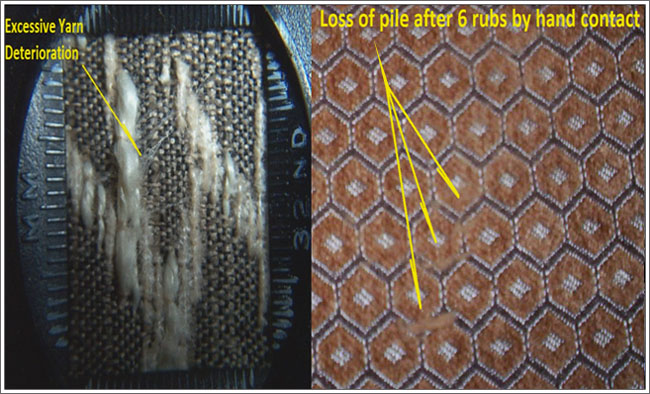 In addition to standard abrasion testing, England Furniture fabrics undergo an abrasive wear evaluation to identify the characteristics of yarn deterioration, nap performance, and pile fiber loss.
Higher Expectations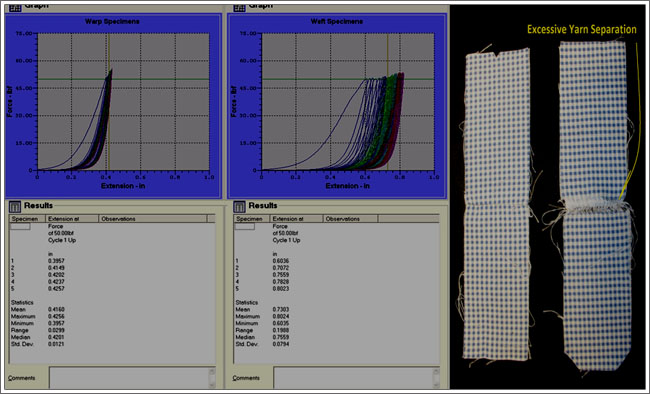 The England Cyclic Pull Test often reveals characteristic of seam integrity and yarn separation not readily apparent by the Dynamic Fatigue Test Method. The test allows for a more critical  judgment of the fabrics application.
Additional Tests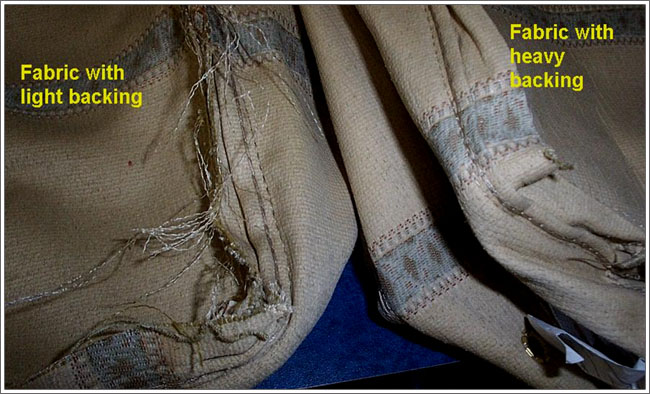 Additional testing and evaluation provide the ability for fabric improvement or change in selection to assure high standards of fabric quality are maintained.
Fabric evaluation and testing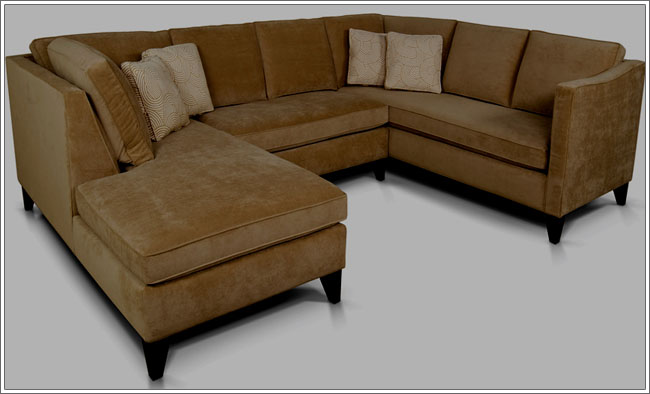 Fabric evaluation and testing is another example of our  commitment to provide the quality, strength and durability our customers expect.