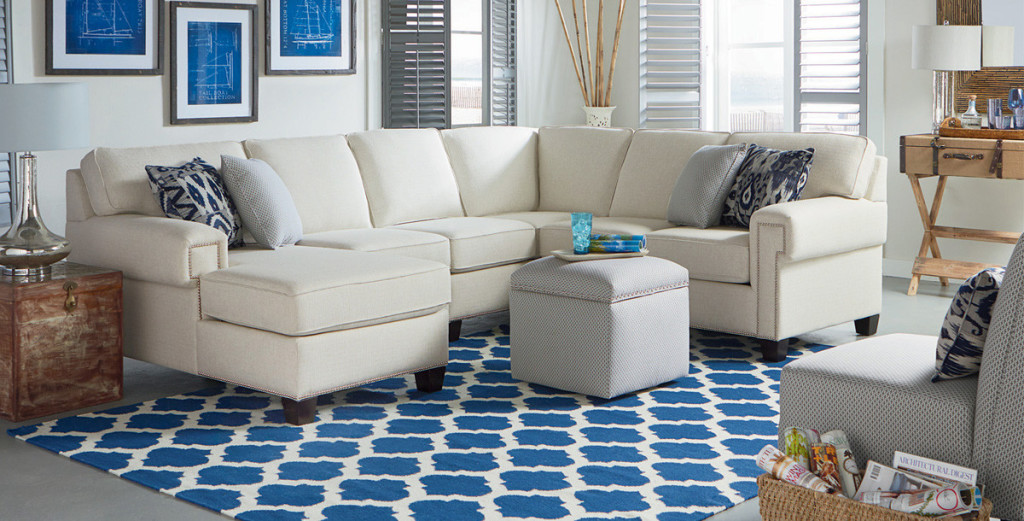 Living rooms are the center of many households. They represent places for entertaining, entertainment, and relaxation. It's no wonder that many people focus their attention on decorating their living rooms and living rooms with a modern design remains a popular choice. Modern living rooms are typically defined as sleek and smooth designs, but can be customized across a wide range of individual tastes. Here are some ideas you can consider if you're developing a modern look in your living room.
Modern designs are  often simple, spacious, elegant, and calm.
Modern designs are often "airy."  Lucite dining chairs, an open-weave coffee table, and an unobstructed wall of windows are a few ways to keep the room from feeling too cramped.
The use of accent walls is one way of created a modern living room.
Create a living room with neutral colors.  This can become an easy canvas that allows for pops of color that can be changed with the seasons.
Cool touches of metal can give your living room a sophisticated air.
A room filled with white and light is a common way to create a modern look.
Create a dynamic seating arrangement by placing two sofas back-to-back in the center of the living room.
There's also the question "Where should I put the TV?"  Try placing it in a corner so the flow of the room is uninterrupted and the room remains an "airy" feel.
A mix of polished and unfinished wood pieces, along with a neutral shade on the wall, can make a living room feel modern and chic.
Create a modern space by throwing caution to the wind.  Mix in a bunch of different patterns together for a lively look. Be sure to pick complimentary colors.
Join the England Furniture community on Facebook!