If you are planning to put your house on the market it's important to understand the basics of staging.  When it comes to staging rooms, and arranging furniture, there are often personalized and subjective choices to be made.  Generally speaking, however, the goal is to highlight your home's strengths and to downplay its weaknesses.  Doing so will help to appeal to the greatest possible number of prospective buyers.  Consider some of these general guidelines from England Furniture as you begin to stage your living room.
Light it up!
Make sure you have light sources all around the room and that every corner gets attention. Keep light balanced. If, for example, you have end tables on either side of your sofa, have matching lamps on either side.
Pack it up!
Pack up unnecessary furniture (and personal items) before you show the house to prospective buyers. An overpacked living room is a warning sign to buyers that your home lacks storage space. Move furniture to your garage or a storage facility. Many professional stagers prepped for market by taking away almost half of the owner's furnishings, and the house looks much bigger as a result. You don't necessarily need to cut that much, but be sure to take some pieces out of the room.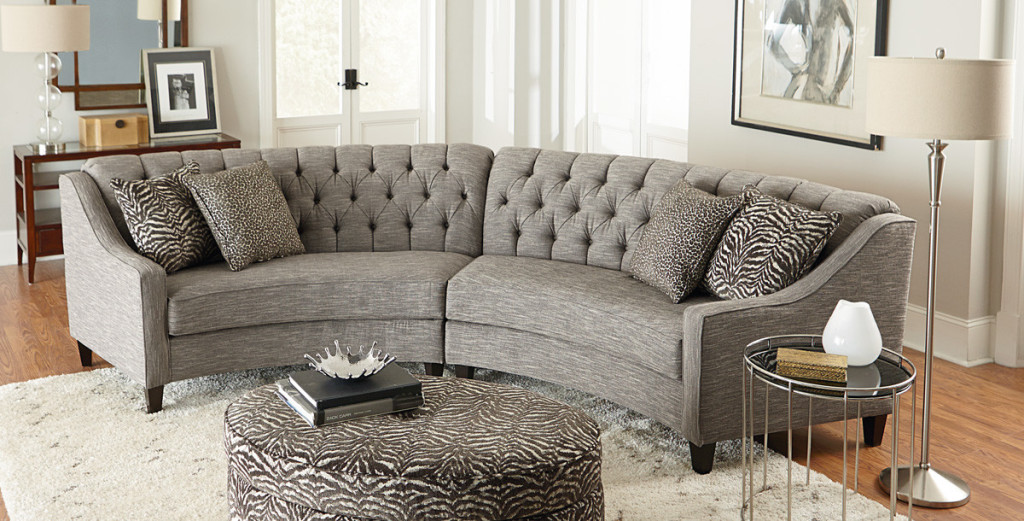 Bring it in!
There's a common belief that living rooms will appear larger if all of the furniture is up against the walls. This isn't true! If necessary, furnish your living room by keeping furniture away from walls. Create a cozy, conversational area with your sofa and chairs in the center. Place pieces so that the traffic flow in a room is obvious. Symmetrical arrangements usually work well in a living room.
Use Your Rugs Too!
It's important to show your living room flooring, but you also want to use large area rugs in the living room. A smaller rug will make a small room seem even smaller. Place the rug underneath at least the first set of legs of your couch or chairs to create a cohesive look. Generally speaking, furniture looks better when all the furniture is on them. Need a new area rug? Check out our selection of beautiful England Furniture rugs.